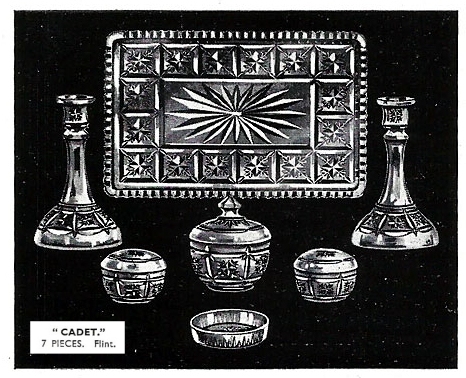 ---
Produced: From the 1930s as a 7 piece set.
Pieces:
Tray with star centre 11" x 7"
Pin-tray
Large lidded pot with finial
Small lidded pot without finial
Tall candlestick
Known colours:  Flint (clear)
Notes: The pieces of the Cadet set match those of the Junior set except for the tray and the finial-lidded large pot. The Cadet tray has the star centre as above, the Junior set has an all-over repeating pattern matching the Cadet's border pattern and its large pot has no finial.
Credits: Mike Tomlin of the fabulous Victorian Pressed Glass website for the catalogue image.
---