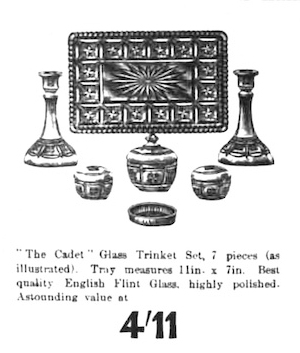 ---
Produced: From the 1930s
Pieces:
Tray with star centre 11" x 7"
Pintray
Large lidded pot
Small lidded pot
Candlestick
Known colours:  
Notes: The pieces of the Cadet set match those of the Junior set except for the tray. The cadet tray has the star centre as above, the Junior set has an all-over repeating pattern.
Credits: LinzC for finding the advert for us. 
---