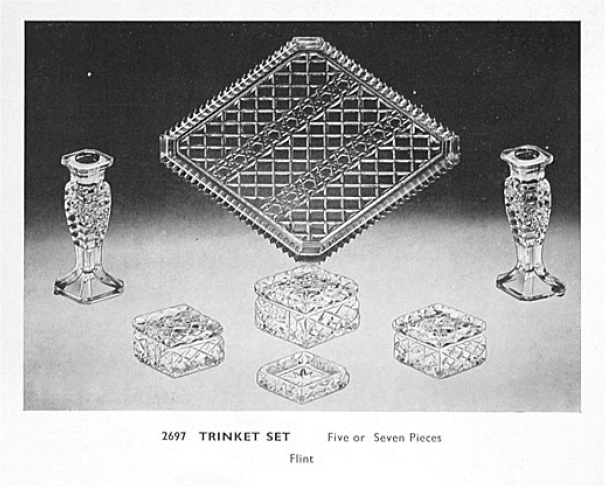 ---
Produced:  From the 1950s, as a 5 piece or 7 piece set. The 1960 catalogue (above) shows it in Flint (clear) only.  I don't know when the coloured versions were introduced. 
Pieces:
Tray single pattern line
Tray double pattern line (as per catalogue)
Ring-holder
Large lidded pot with finial
Large lidded pot no finial
Small lidded pot no finial
Candlestick
Known colours: Flint (clear), rosalin (pink), uranium green, blue,  
Credits:  Mike Tomlin of the fabulous Victorian Pressed Glass website for the catalogue image.  Fred Cooper, Di, Eugénie Peters for the photos.
---