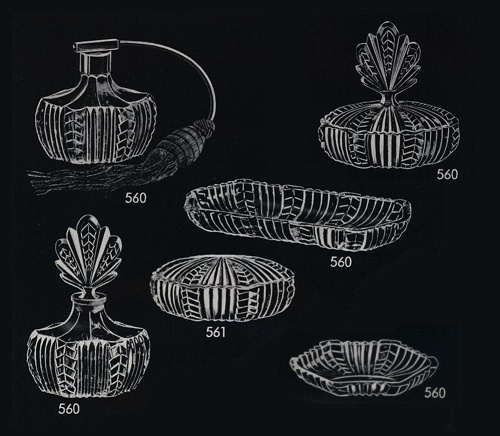 ---
Produced:
From 1960
Pieces:
Atomiser, no 560
Perfume flask, no 560
Powder pot, height 13cm, bowl 12.5cm x 7.5cm, no 560
Powder pot (no finial), no 560
Pin tray, size 13.5 x 9.0cm, no 560
Comb tray, no. 560
Candlestick, height 13.5cm, no 356
Known colours:
Clear, 
Credits: 
Pamela Wessendorf and Dieter Neumann for their catalogues on http://www.glas-musterbuch.de/.  The Elench on the GMB for dimensions and photos.
---