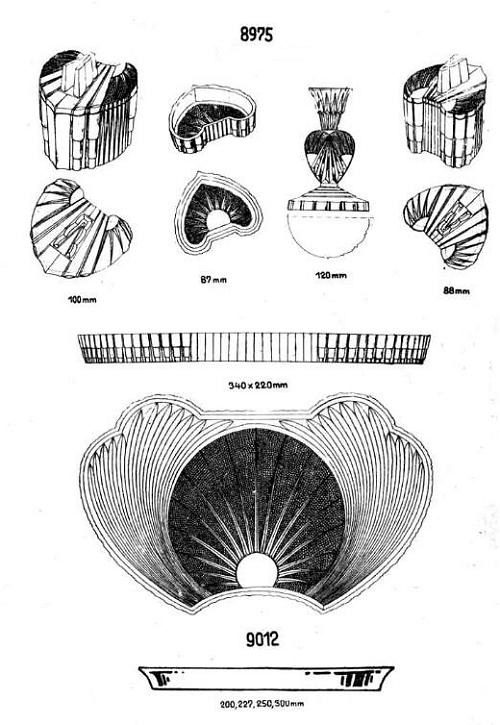 ---
Produced:
1930's
Pieces:
Large pot size 100mm
Medium pot size 88mm
Small pot size 87mm
Candlestick size 120mm diameter
Tray size 340mm x 220mm
Pin tray 87mm
Known colours:
Blue, pink, green, uranium green, amber, clear, 
Notes
This set has two variant pot handles. The catalogue image shows the U-shaped ones, but we also see piece with the upside down heart shaped handle. Both styles come in all colours. 
Credits:
Siegmar Geiselberger, Pressglas-Korrespondenz
Mark Powell
Pamela Wessendorf, Presglass-Pavillon
---